History
In Galion, history is on every corner. Two historic house museums, the amazing Big Four Depot, and blocks of historic architecture await. Hear stories of Thomas Edison, Colonel Crawford, Henry Ford, Henry Lee, and others from American history. Written, guided, and smartphone tours are available.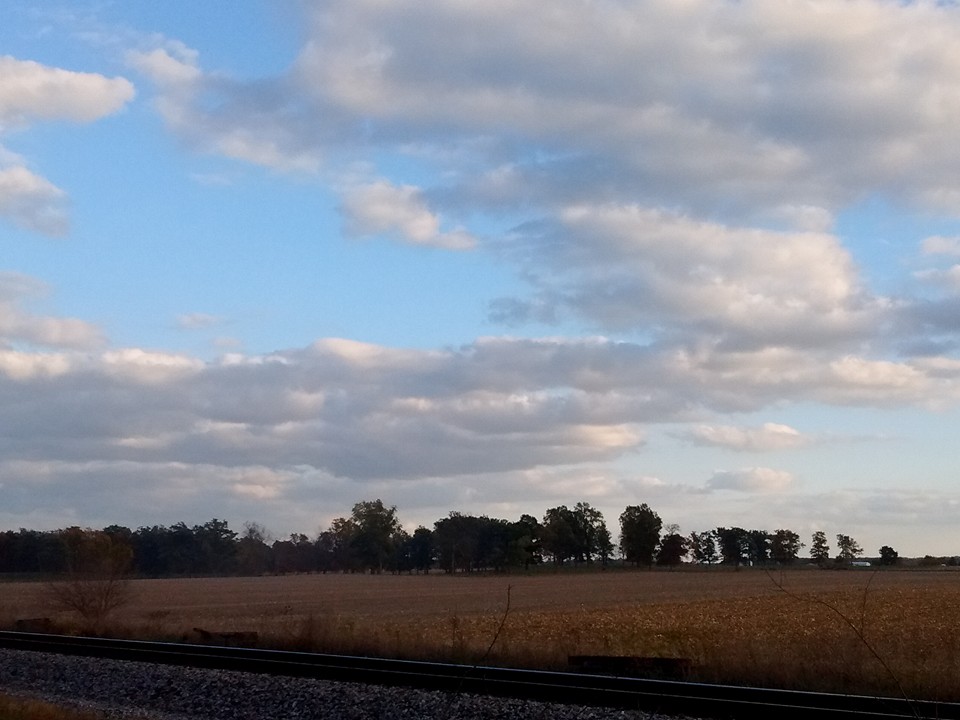 Battle of Olentangy and Crawford's Capture
It's an extraordinary story involving a childhood friend of President George Washington, tensions in colonial America, and a very tragic ending. Learn about one of the last two open field battles of the American Revolution, fought right here on fields northwest of Galion in June of 1782. Colonel William Crawford's force of 480 volunteers from western Pennsylvania fought both British troops and Native American troops, with casualties on both sides. Colonel Crawford was later captured in Leesville, just north of Galion, and was then burned at the stake. A driving tour of sites associated with the Battle is under development, while information is currently available at the Gill House.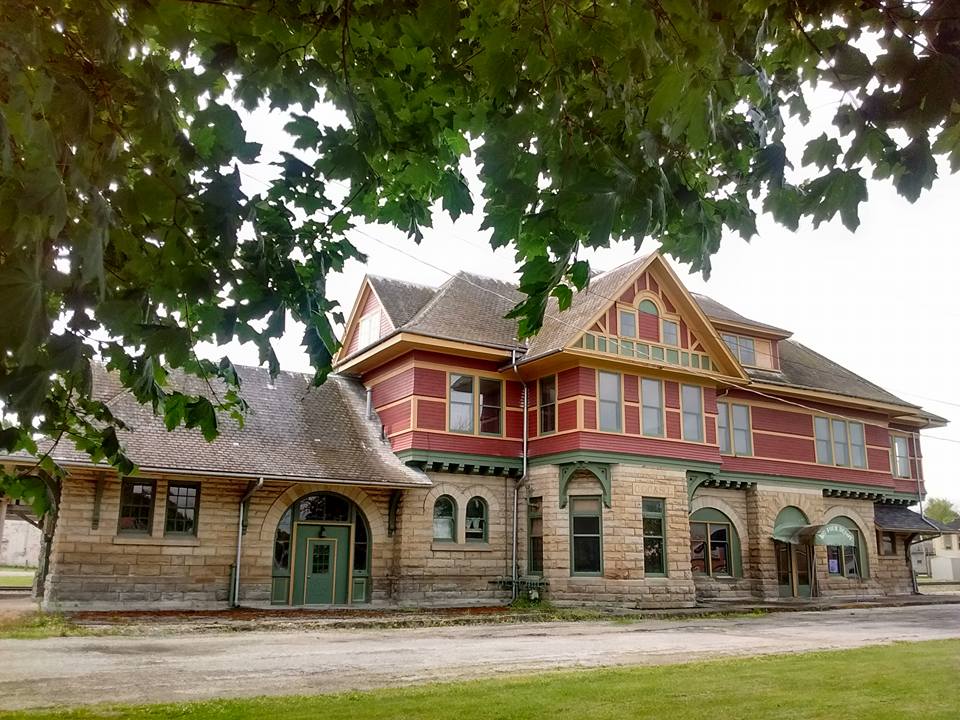 Big Four Depot and Pavilion
The Big Four Depot opened in 1900 and served as division headquarters for the Cleveland, Chicago, Cincinnati & St. Louis Railroad. Peak passenger usage occurred during and after World War I, when approximately 32 trains per day stopped there. It was also a whistle stop for presidential candidates, including Al Smith (1928), Franklin Roosevelt (1932), Dwight Eisenhower (1952), and Richard Nixon (1952). The depot officially closed its doors in 1969 and was listed on the National Register of Historic Places in 1975. After several owners, the City of Galion acquired the property in 2000. In 2015, the city worked with a consultant to energize a new, ongoing restoration effort. In May, 2017, the Pavilion was added, the largest publicly-owned space dedicated to the arts in this part of Ohio. A smartphone tour of the Depot is available. Click here for more information.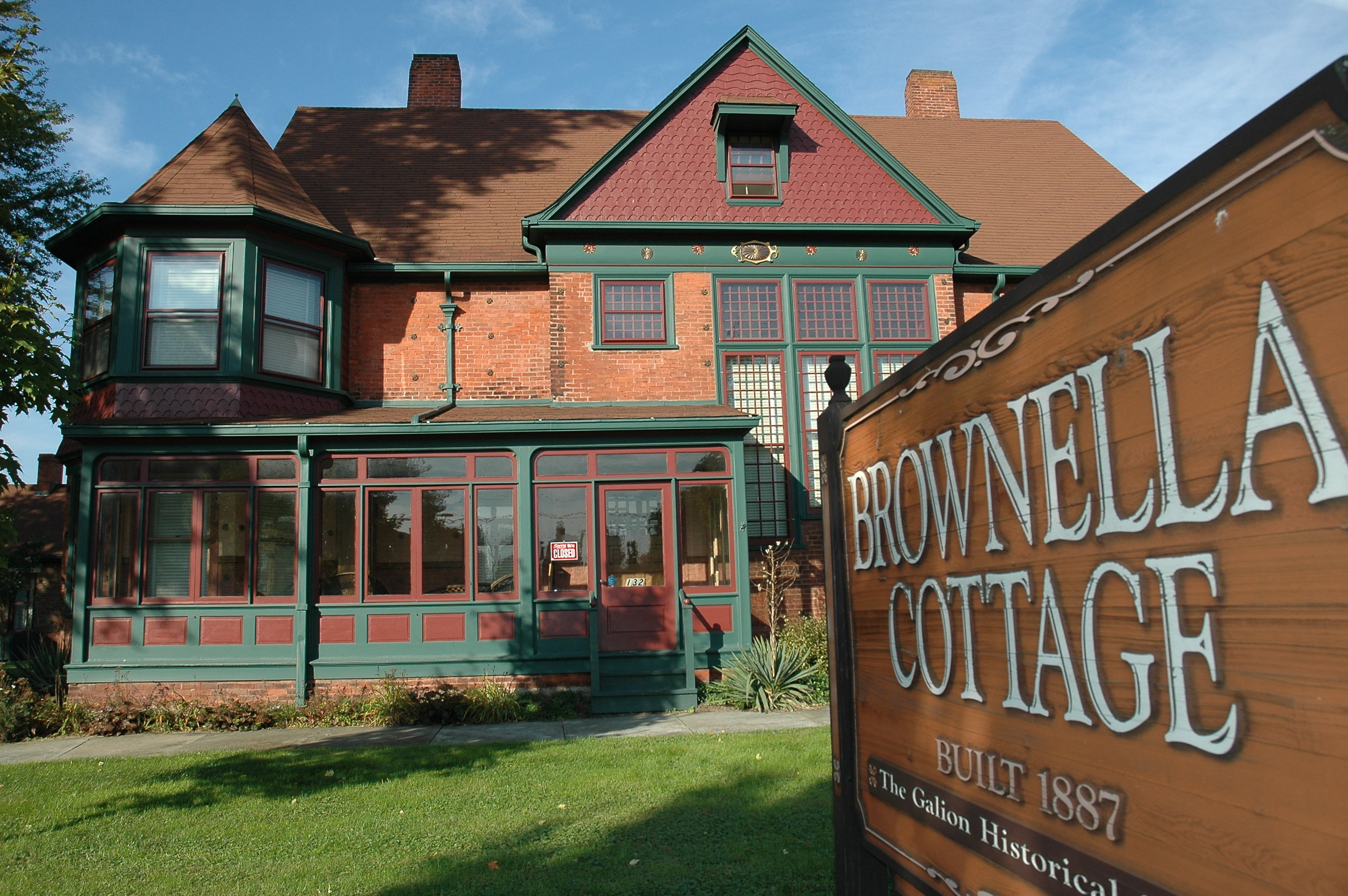 132 South Union Street
Built in 1887, Brownella Cottage was the home of Bishop William Montgomery Brown and his wife Ella. Brown was a nationally-known religious and political leader in late 19th and early 20th century America and a community benefactor. Today, it represents a rare combination of an intriguing family story and original furnishings. Owned and operated by the Galion Historical Society, the house, carriage house/museum, and Historic Grace Church are open for tours. Click here for more information.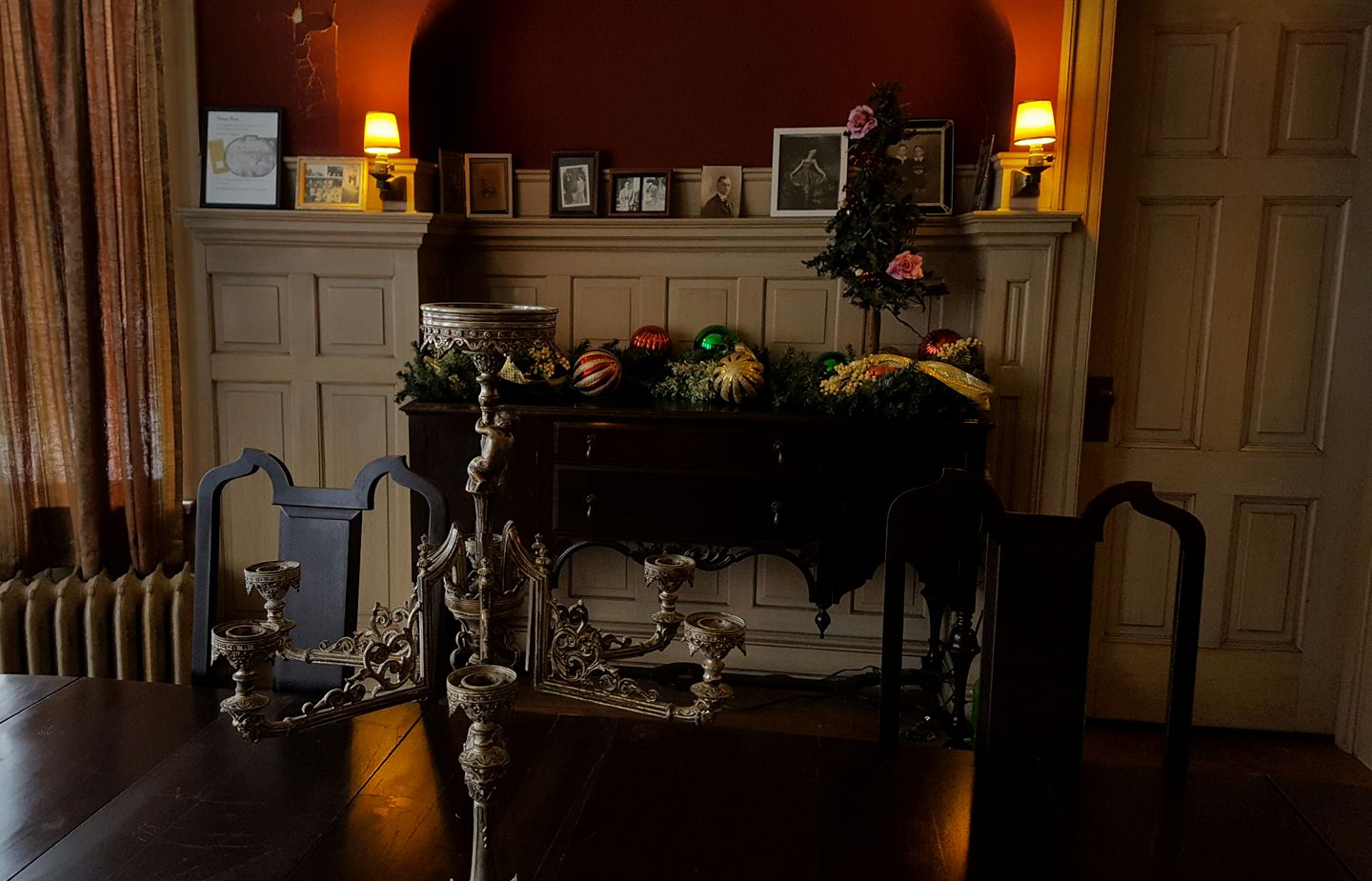 342 Harding Way West
The Gill House was constructed in the 1902-1904 period for Bloomer and Nellie Stewart Gill, and is located on the main street of Galion and original route of the Lincoln Highway. The Gill House is the only known, surviving Neoclassical residence designed by noted Detroit architect Louis Kamper, and was visited by Gill family friends and inventors Thomas A. Edison and Henry Ford. Owned by Preserving Galion, Inc., the house is undergoing a multi-year restoration effort and is open regularly for tours. Click here for more information.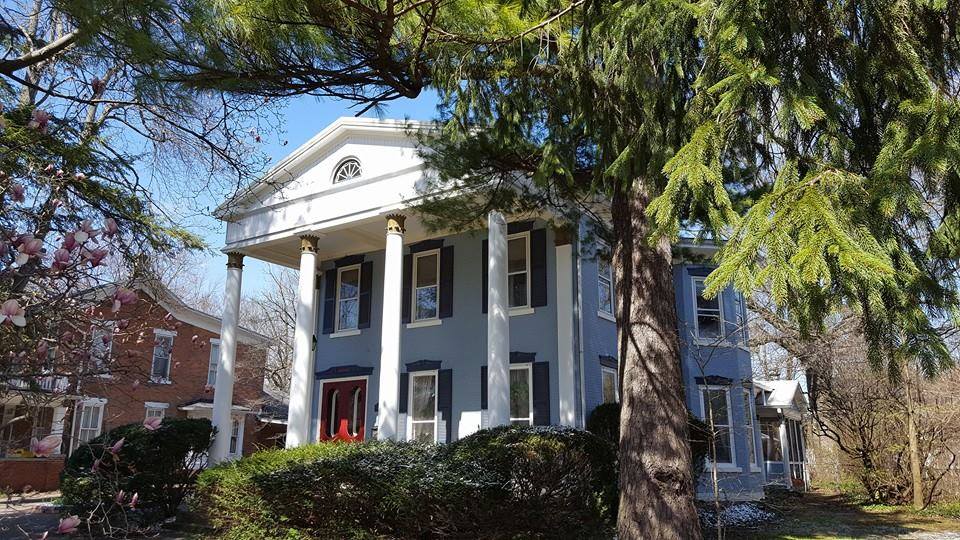 The streets of Galion are full of 19th and early 20th century architecture, exhibiting a variety of styles. Architects Louis Kamper, Clarence Arey, Vernon Redding, Gordon W. Lloyd, Robert Gotwald, Wilbur T. Mills, and others designed structures here which still stand; these architects trained with notables such as Louis Sullivan, Frank Lloyd Wright, William LeBaron Jenney, and Stanford White. Through our partnering organizations, tours of Historic West Main Street and an architects' tour are available, and we'd be happy to talk to you about houses and commercial buildings -- and the families that lived and worked in them. Click here for more information.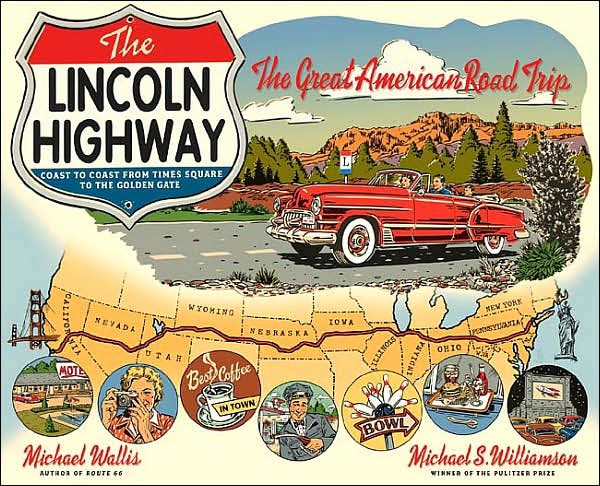 Galion is on the original route of the Lincoln Highway, America's first coast-to-coast thoroughfare. Conceived in 1912 by entrepreneur Carl G. Fisher, and formally dedicated October 31, 1913, the Lincoln Highway ran coast-to-coast from Times Square in New York City west to Lincoln Park in San Francisco - a total of 3,389 miles. Galion remained on the Lincoln through the remainder of that decade, during which time "Main Street" was renamed "Lincoln Way;" at least one Lincoln Highway-related building remains in town. That designation changed after the highway was re-routed on what was later known as US 30, and soon the street was renamed "Harding Way" after deceased President and local boy Warren G. Harding. A Lincoln Highway monument in Public Square commemorates Galion's time on the road.